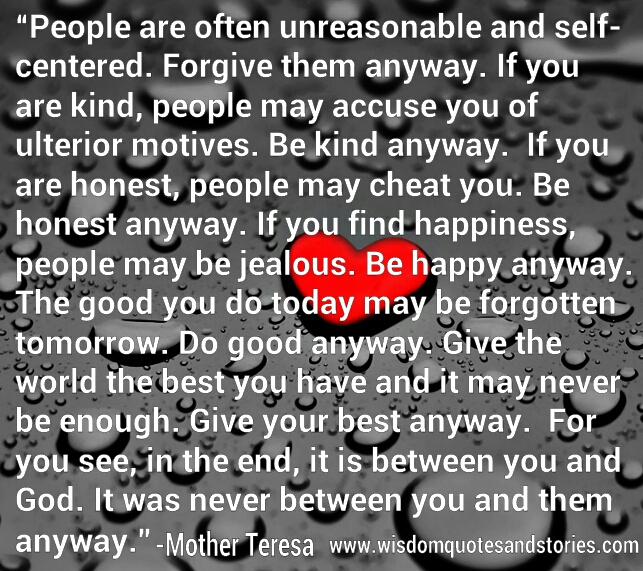 "People are often unreasonable and self-centered. Forgive them anyway. If you are kind, people may accuse you of ulterior motives. Be kind anyway. If you are honest, people may cheat you. Be honest anyway. If you find happiness, people may be jealous. Be happy anyway. The good you do today may be forgotten tomorrow. Do good anyway. Give the world the best you have and it may never be enough. Give your best anyway. For you see, in the end, it is between you and God. It was never between you and them anyway." ~ Mother Teresa
Share your thoughts on what this post means to you...
comments
If you want to know about yourself, your qualities, weakness & strength or about any person you know, we can tell you through Energy Scan Session. After the session we will send you report about yourself & which areas you need to work on. To opt for Energy Scan Session, mail us at [email protected] & we will get back to you shortly.
To know about our other sessions, click on Our Services...