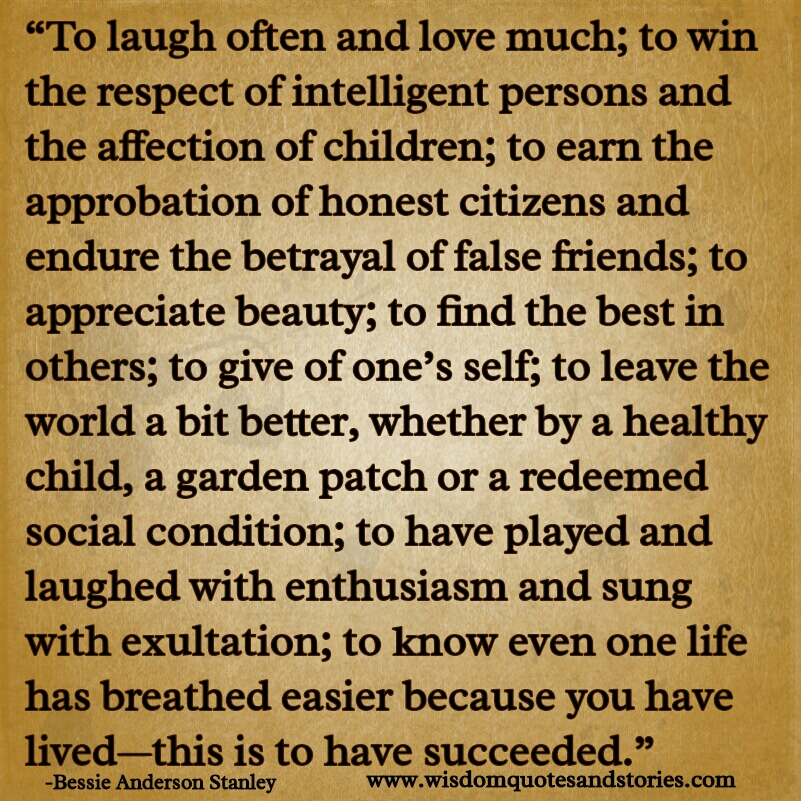 "To laugh often and love much; to win the respect of intelligent persons and the affection of children; to earn the approbation of honest citizens and endure the betrayal of false friends; to appreciate beauty; to find the best in others; to give of one's self; to leave the world a bit better, whether by a healthy child, a garden patch or a redeemed social condition; to have played and laughed with enthusiasm and sung with exultation; to know even one life has breathed easier because you have lived—this is to have succeeded." ~ Bessie Anderson Stanley
Share your thoughts on what this post means to you...
comments
If you want to know about yourself, your qualities, weakness & strength or about any person you know, we can tell you through Energy Scan Session. After the session we will send you report about yourself & which areas you need to work on. To opt for Energy Scan Session, mail us at [email protected] & we will get back to you shortly.
To know about our other sessions, click on Our Services...